Coloring – Manoj Durve "Elephant"
For those who want to enjoy coloring picture of Gond painting, We uploaded a black and white work with permission from the artist. You can download PDF file and use it. Click on the link below.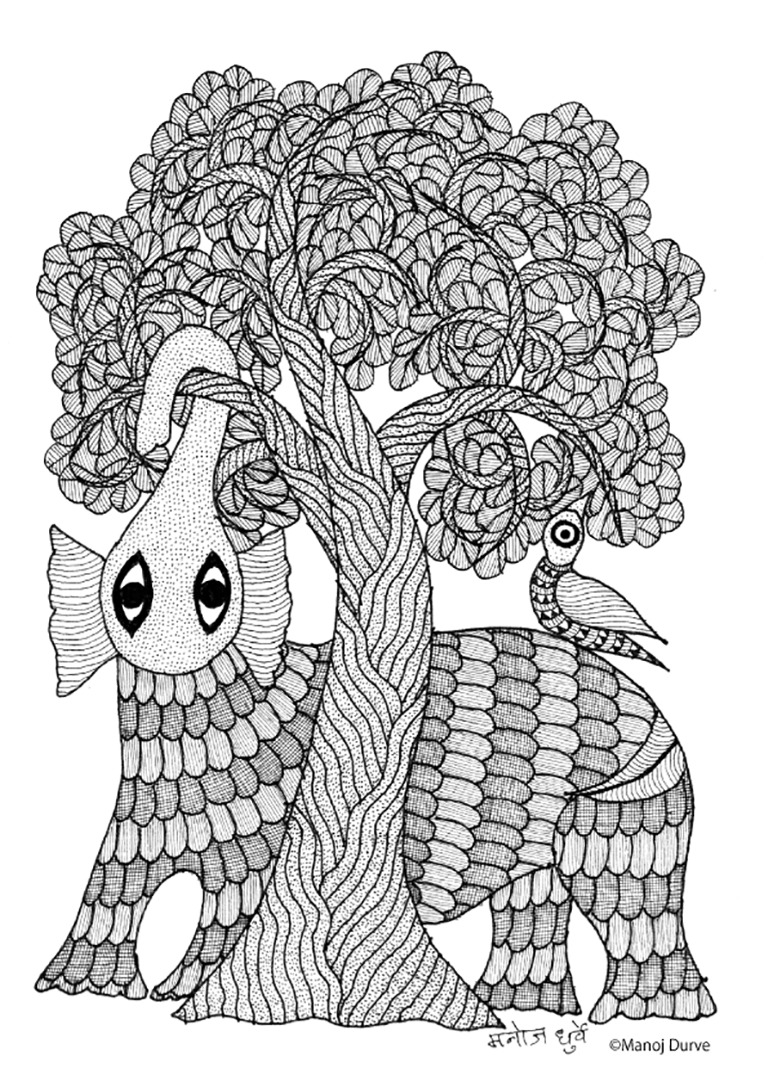 Manoj Durve "Elephant" (133 downloads)
*Images of this work are copyrighted by the artist and Touch the GOND. Please note that any act of copying or uploading these contents to a server without permission, or any other act beyond the scope of personal use, may constitute copyright infringement.