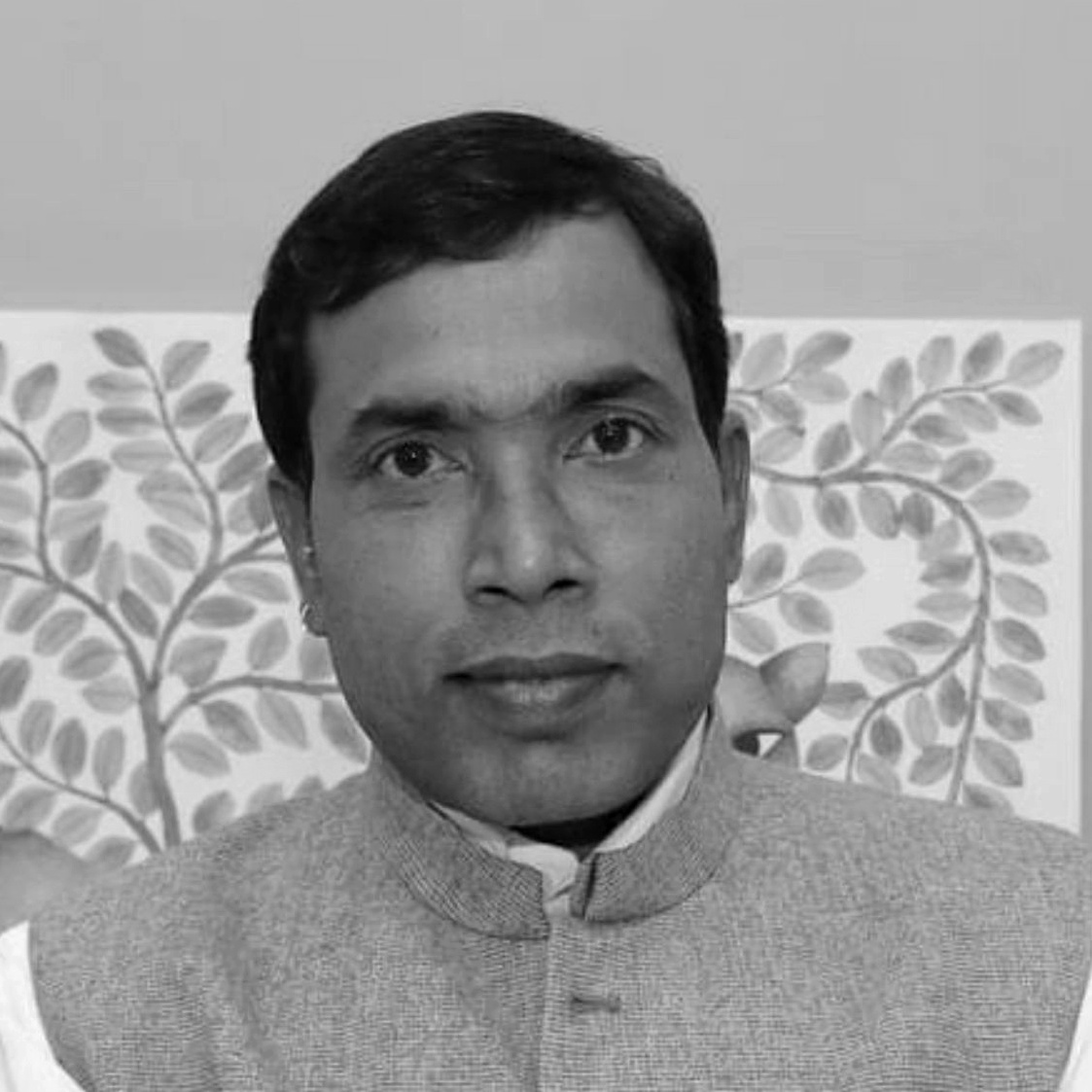 Venkat Raman Singh Shyam
Venkat Raman Singh Shyam was born in 1970. He apprenticed with his uncle and the legendary Jangarh Singh Shyam in the 1990s. He has pursued a career in art while working at various jobs, including as house painter, screen printer and signbyoard artist. Having travelled and exhibited widely in India, the U.S., Canada, Australia, and Europe, he has been exposed to a wide range of arts practices which have influenced his sensibility. While continuing to harness the Pardhan Gond method of pointillistic detailing established by Jangarh, he also has honed the ability to draw figures that aspire to realism.
In 2002, he was awarded the Rajya Hasta Shilpa Puraskar by the Government of Madhya Pradesh. In 2007, he was awarded the Tallest Story Competition Trophy at the Inverness Festival in Scotland as the coordinator of an animated film based on Gond folk tales.In 2013, he exhibited his work at Sakahàn, an international indigenous art exhibition in Canada, called " largest-ever global survey of contemporary indigenous art ". Venkat's graphic autobiography, Finding My Way, coauthored with S. Anand, was published in 2016 to critical acclaim.